Mystery Photos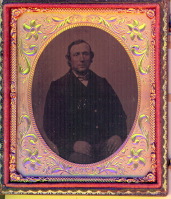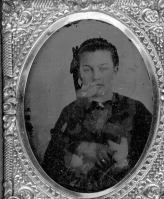 Since Daguerreotype were popular 1845 - 1855 my guess is this woman was born about 1825. The picture does not indicate who she is. She has a bright diamond ring and Daguerrotypes were expensive so it does not seem likely that she was a Quaker.

---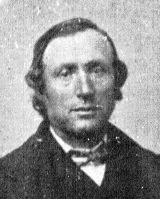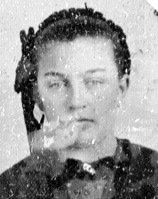 His name is Captain John Powers. He was a ships captain. Note with picture states" He was Old Uncle of Alice Austin". From this and census data we learned that married Harriet Austin b 1820.



Mystery solved, found John and Harriet Powers buried nextto Susan Austin in the Quaker Cemetery @ North Collins, NY (see https://web.archive.org/web/20070625060113/https://www.buffnet.net/~macdowel/ncollins/nc.htm)


Now have Harriets Austins death as 1892,she is most likely the mystery women above.

---
Could these be the maid of honor and the bridesmaids? If so, the most likely wedding is that of George Wilson and Alice Austin. In which case, one girl is surely Georgie Ana Hussey. Alice was nine when her mother, Kate Call died. Kate's sister Mary, Georgie Ana's mother, lived next door and surely raised them both. The other two girls are anybody's guess.
Do you see a similarity between the ears of the middle girl and the lady below? Do you think it had anything to do with the Quaker custom of not "marrying out of good order" and the limited options? Where are the groom and ushers?

---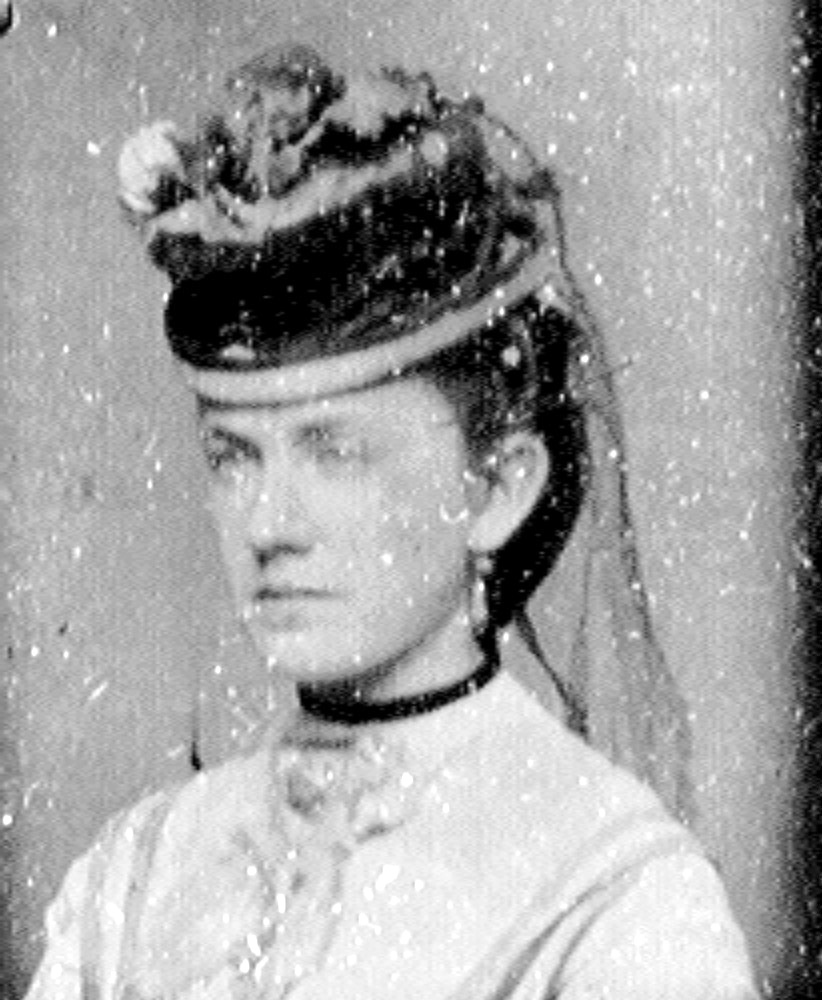 Could this be Alice Austin's wedding picture? Alice's father was a Quaker who probably did not attend her wedding since she was "marrying out". Does she seem unhappy? Alice is a country girl from Taylor Hollow, NY and married a flamboyant person from Charlestown, MA whom she couldn't have known very well. Does she look concerned or worried?
---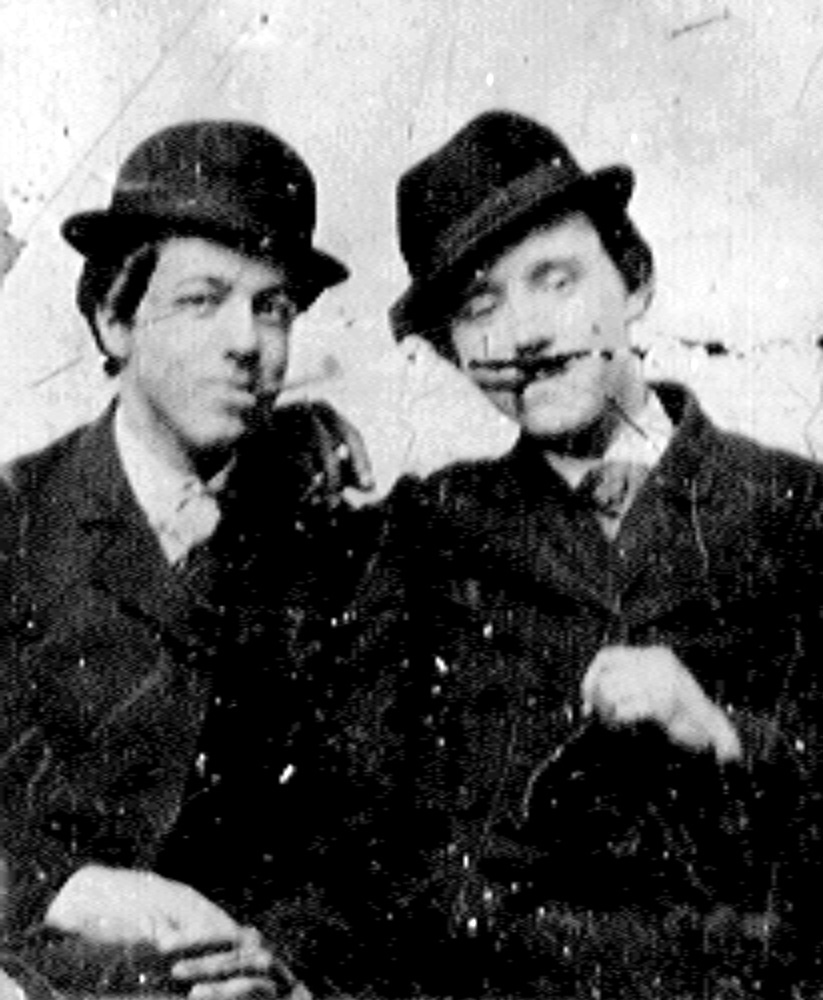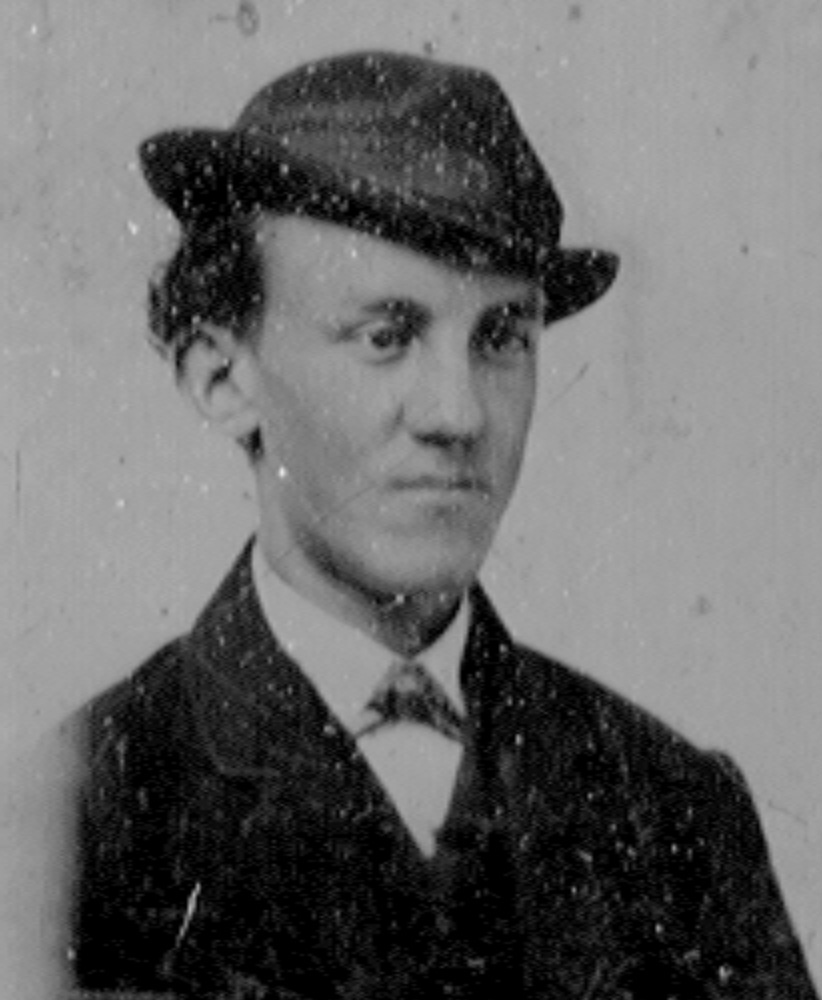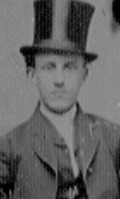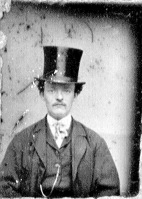 The man with the derby is George Baliey Loring Wilson. Are these part of the wedding party above? Do some look like Quakers and some like they are from Boston area?

---

Contents

---
Contact
---