Content Card September 2022
by Bill Walker - September 2022
Hagersville Ontario School Group Photo About 1895
Can you identify any of these folks?
Is the same barn in both photos?

Top row last on right is Andrew Smith Walker.
Both the post card photo and the class photo both show a building and barn in the background. Are they the same structures?
Click on photo to enlarge.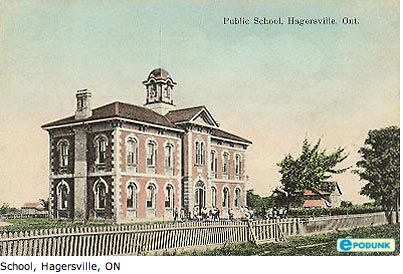 click photo to zoom